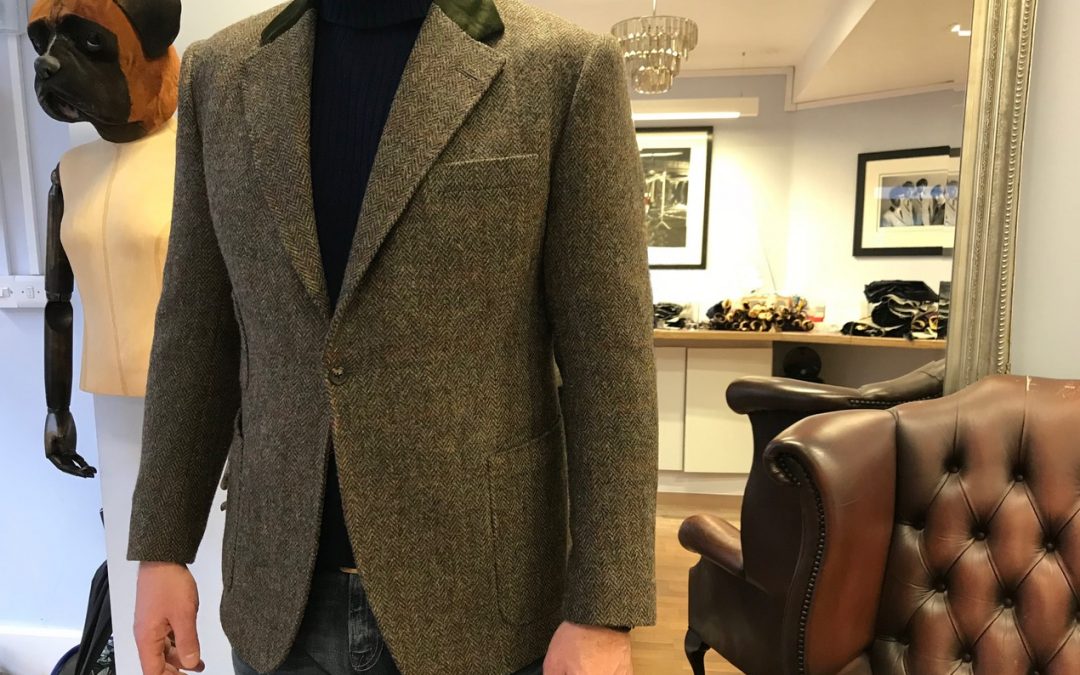 Of late, Tweed has become rather cool – you see everyone from David Gandy to Guy Ritchie wearing it and hit TV shows like Peaky Blinders have lent it a roguish edge. Its commute from aristocratic country wear to the streets of Florence and Soho is well deserved. Tweed is a very interesting and adaptable cloth indeed.
Take Harris Tweed for example – you can only make it if you live on an island in the outer Hebrides and have a weaving shed attached to your croft. The result is a highly original and individual cloth – no two pieces are the same.
Harris is probably the most famous name in tweed but there are many other makers whose swatches display a surprisingly wide range of weaves and colours. There's even a tweed for cyclists that has built in reflective qualities.
Tweed lends itself to personalisation in other ways too – arm patches, patch pockets, velvet collars, chunky buttons. For a more conservative look, a black or dark blue tweed will serve you well in the chillier months.
Do you feel the need for tweed? Book an appointment with Chris here.
SaveSave