What is seersucker?
It's a fabric, not a colour pattern, made by 'puckering' some of the threads using a slack-tension weave to create a wrinkled effect that keeps the cloth away from the skin, giving it cooling qualities.
Where does it come from?
The name comes from a Persian origin – sheer & shakar, which means 'milk & sugar' and has been popular with both high society and the working class, from British colonialists and Southern US gentlemen to train engineers, butchers and cotton workers. In 1920 'hipster' undergraduates at Princeton took to wearing it, lending it a Great Gatsby air – a preppy image that remains to this day.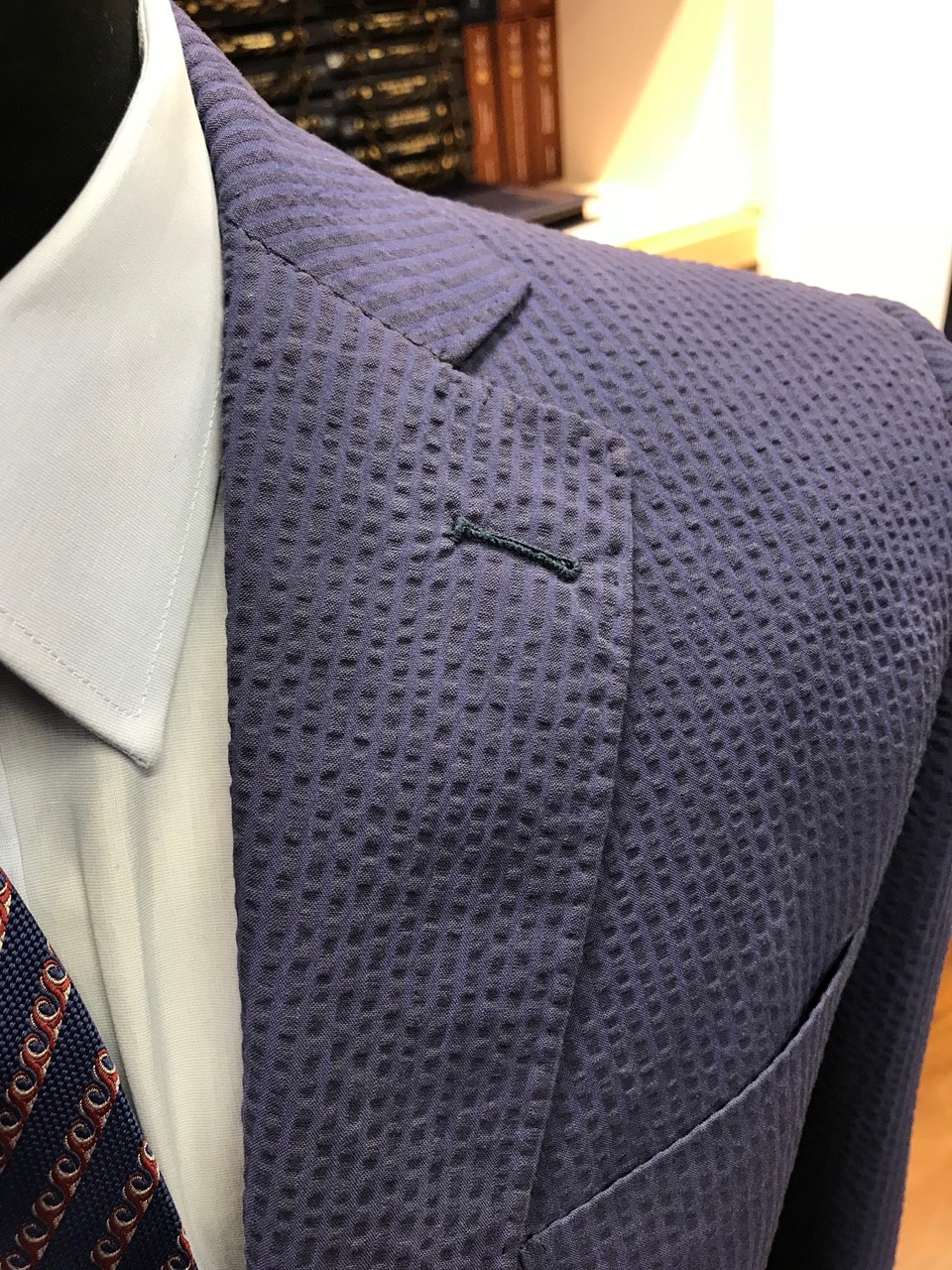 Seersucker is hot!
In contrast to the famous cooling qualities of the cloth itself, the market for seersucker is decidedly hot at the moment. There was a noticeable upturn in demand last summer and this year a number of clothmakers have brought out their own seersucker ranges, aiming to capitalise on the popularity of this long standing summer standard.
Fit for purpose
Traditionally seersucker has been worn with a relaxed fit, especially in very warm climates. It also lends itself to a fitted look and ordering a made to measure or bespoke seersucker jacket will ensure the wearer looks sharp whilst remaining cool.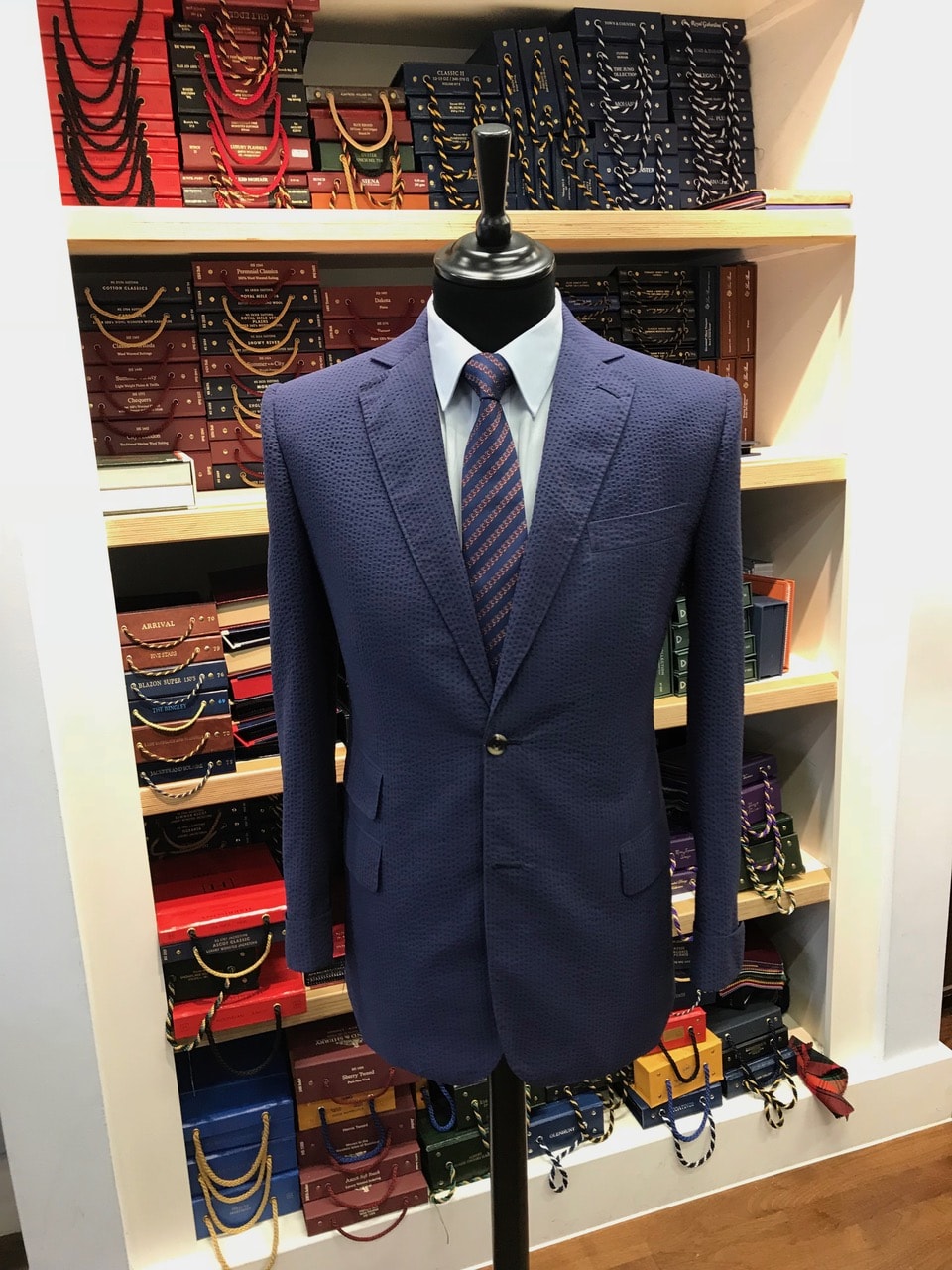 Dark or colourful?
Dark colours are popular at the moment – black and navy in particular. For a more traditional, summery seersucker look, light blue or grey is often specified, and for the more adventurous a wide range of pinks, yellows, greens and reds are available. Ask Chris about them when you're in the shop.
To book an appointment contact Chris here