As the days grow colder and shorter and the festive party season awaits, the practical and versatile qualities of a velvet jacket really come into their own. You can wear it dressed down with a t-shirt and jeans for a weekend lunch for example, or dress it up with a white shirt and dark trousers for an evening event or dinner party.
For very formal events, velvet can be selected as an alternative to traditional black tie, which can look very suave indeed – especially if you're Mads Mickelson – Chris actually made the velvet dinner suit he wore playing the villain Le Chiffre in Casino Royale.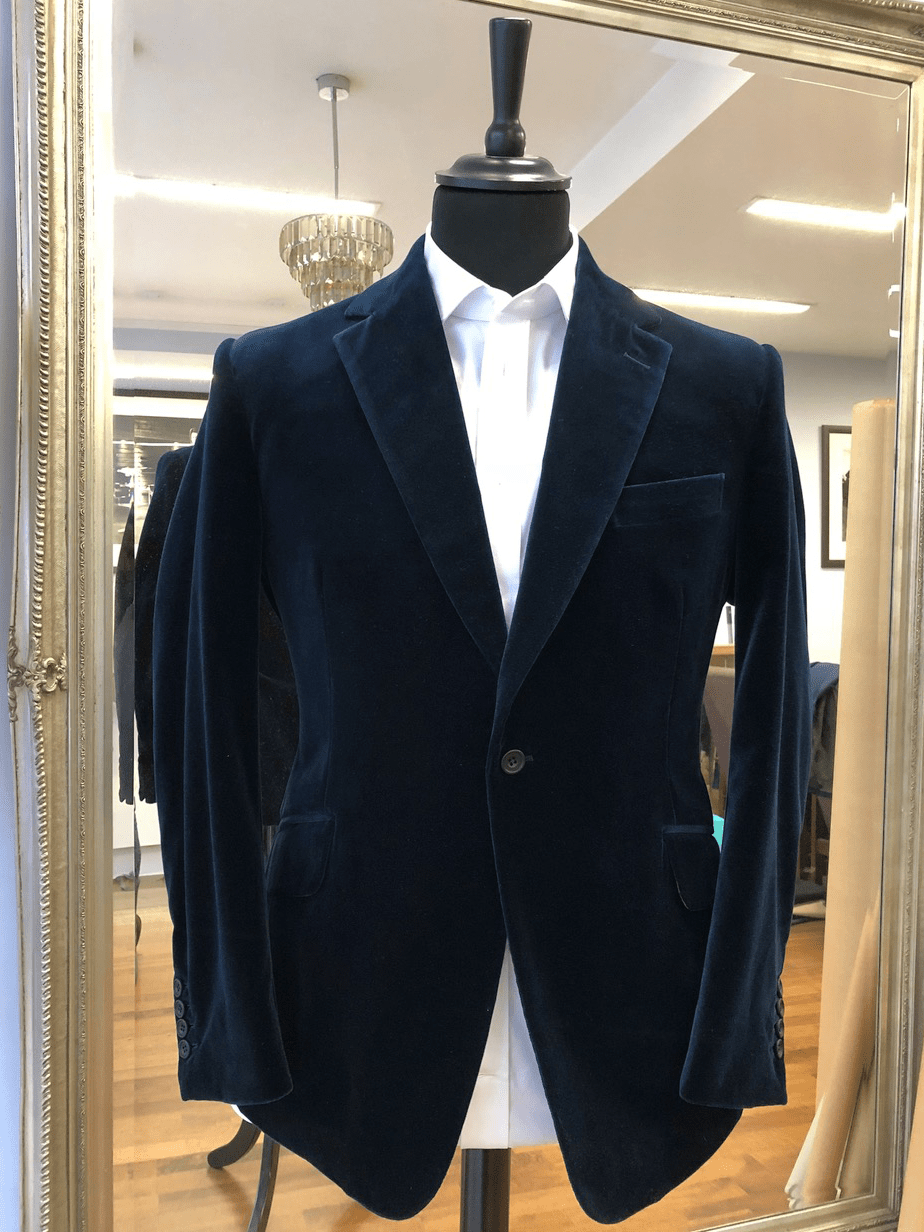 Velvet, through long association with 19th century poets like Lord Byron and Victorian gentleman sporting smoking jackets – has acquired a certain aristocratic and decadent quality, bestowing the modern wearer a louche sophistication few other fabrics can offer.
Dark blue is a traditional and low key option – though the lining can be a way to add a little personal flair – as per the above jacket Chris made for a client recently with a cerise lining.
If you're looking for something with a bit more unusual, burgundy or dark green are traditional and can look incredibly stylish, especially at black tie events.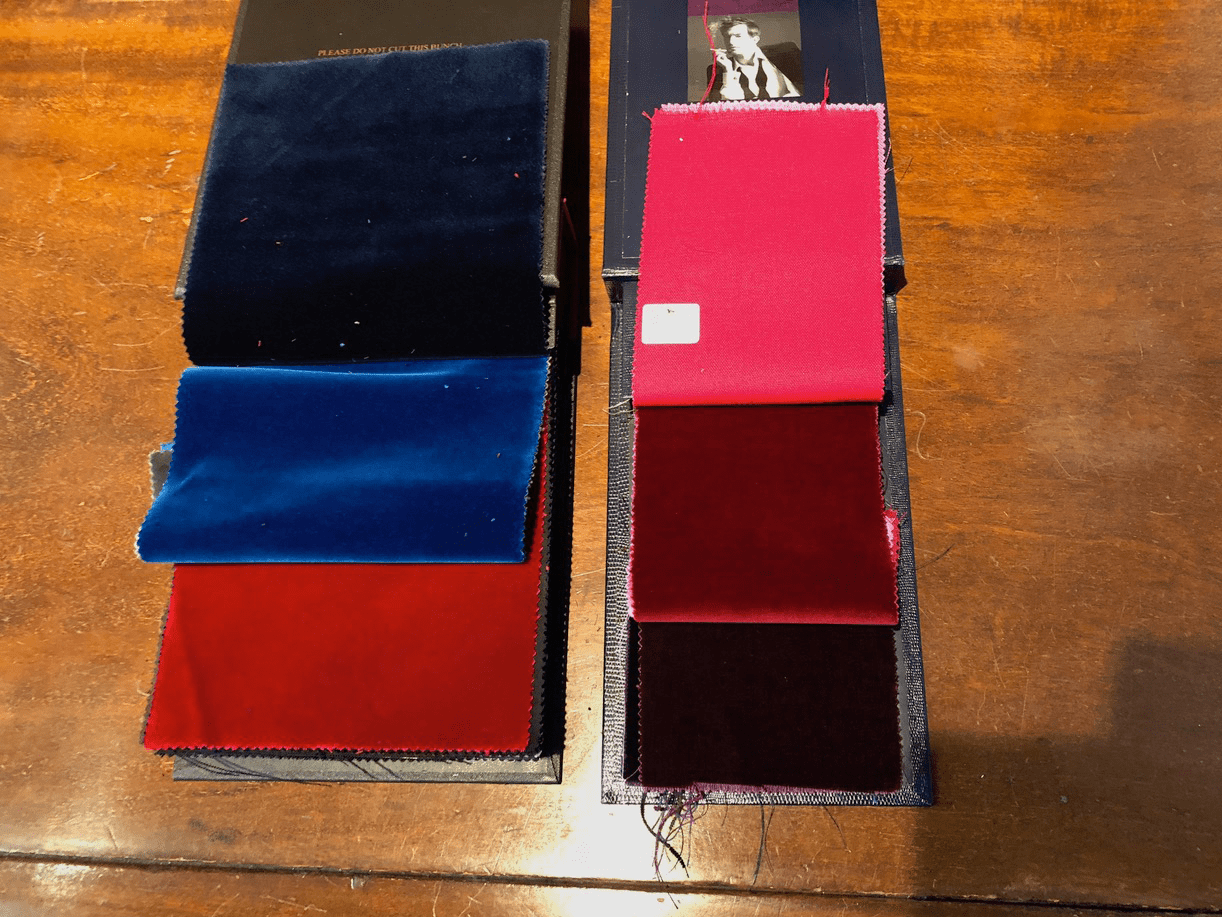 Cloth suppliers Holland & Sherry, Smith Woollens and Scabal all have dedicated velvet swatches with variants of all the traditional colours.
To discuss with Chris, book an appointment here.