Part 3 – The fitting
A couple of weeks ago I returned for a fitting at Chris Kerr. Chris's cut was pretty much spot on first time, taking elements from the original 1959 cut, e.g., a wider trouser, longer jacket and looser fit, whilst retaining a modern, sharper silhouette.

Trousers:
We're going for a wider, pleated trouser as in the original with two inch turn-ups and metal side fastenings at the waistband. The waistband was a little tight so Chris adjusted this so that the pleats didn't billow.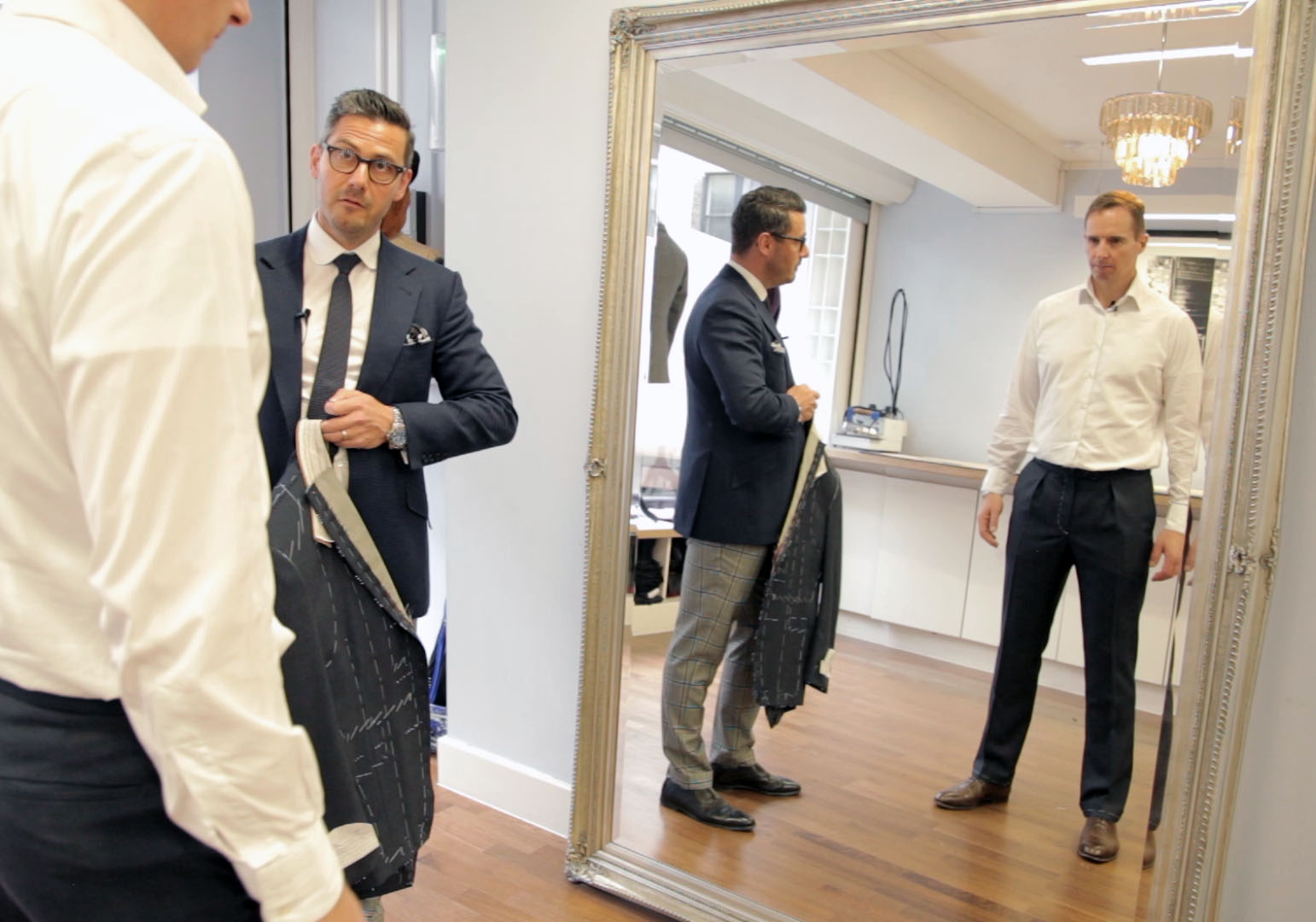 Jacket
The jacket is shorter than the original, again in line with a more modern look, but retaining the essential characteristic of a 'three roll two' button arrangement, which essentially makes the jacket look like a two button, with the third button serving as a decorative feature. Three buttons on the cuffs, fairly narrow notch lapels, one breast and two jetted pockets, no vent.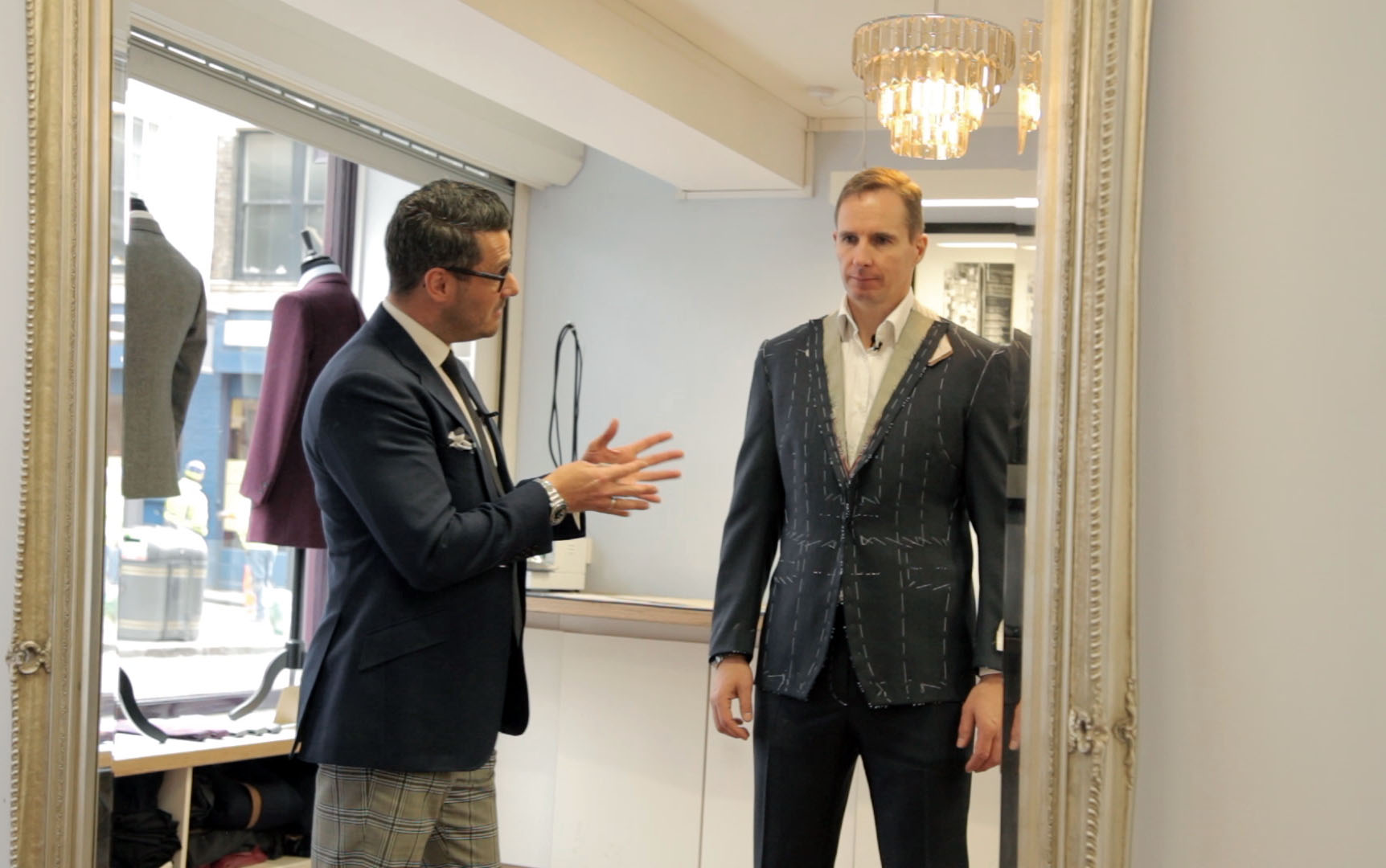 The Cloth
In this close up of the Holland & Sherry cloth, you can clearly see the plaid or 'Glen Check' of the fabric and the colour – through a lens, which looks grey, rather than blue/grey – as it does on the film.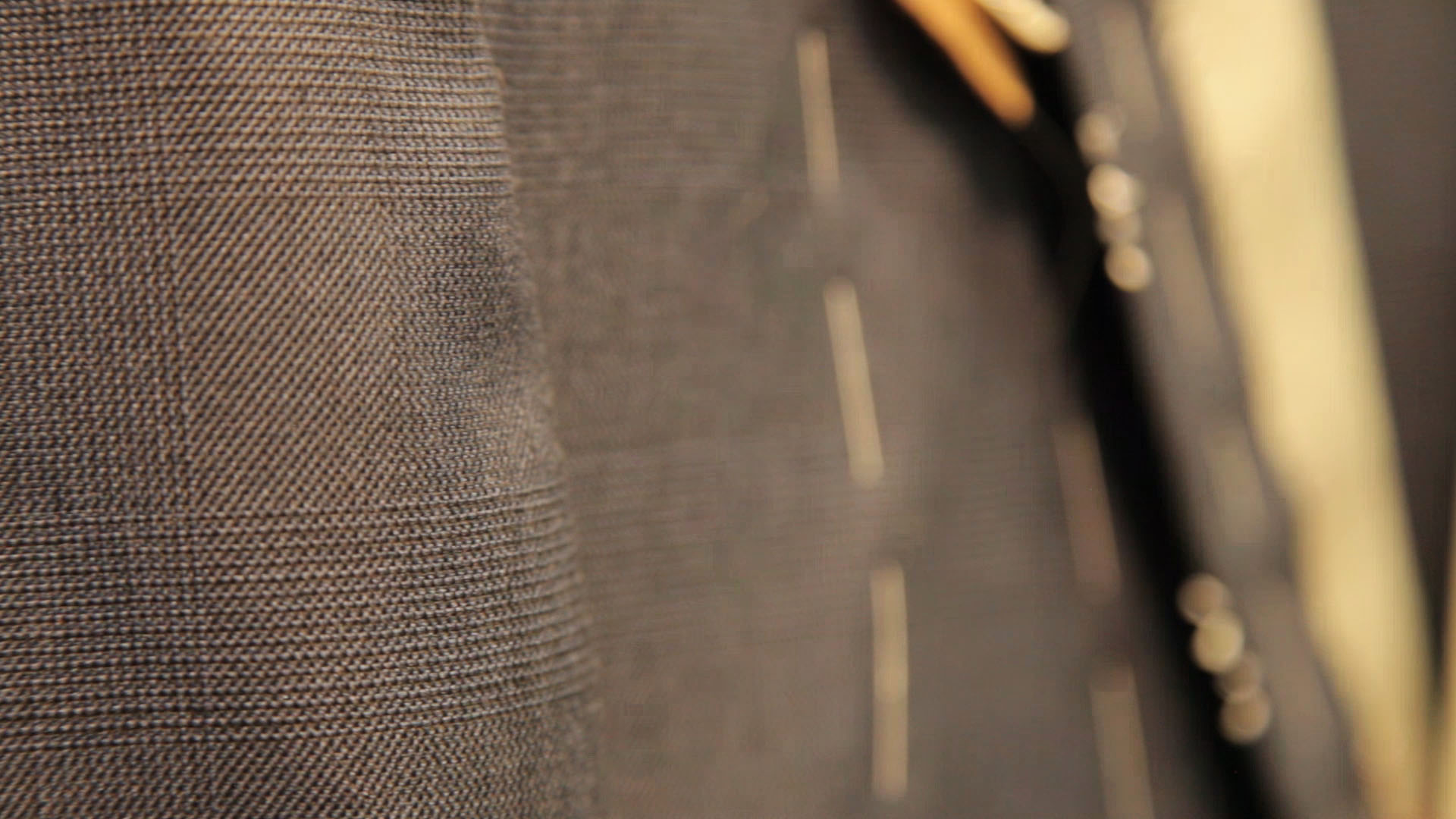 Coming soon..
(The final blog in this series, with pictures of the finished suit and accompanying documentary video will be published shortly)